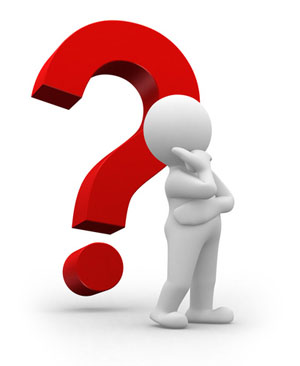 Frequently Asked Questions about RazorEdgeResumes - Executive Resume and Cover Letter Writing Services
What is the process?
At RazorEdgeResumes, we understand your time is valuable and every situation, career and client is different. We begin with an initial consultation to analyze your situation, background and goals in order to create a strategy for the documents. We will begin to gather detailed information concerning accountabilities, position specifications and successes.
The consultation may take as little as a half hour to multiple hours depending on the project. Once we have all of the information, we will design, write and edit the documents and provide you a proof via email in a few days. You and your writer will have a set time to speak over the documents once you have had ample time to review the proof copy. During the proof session, you and your writer will collaborate through any changes and ensure the document is completely accurate, while limiting exposure. Following the proof session, we will provide you with PDF and RTF/Txt files to begin the distribution process. Send your resume in now to kevint@razoredgeresumes.com for a free, no obligation consultation about how we can help you achieve your goals with a cleaner, concise, more powerful resume.
Will I have the opportunity to speak with my writer prior to purchase?
Yes, the initial consultation is free: it is an opportunity to meet your writer, discuses concerns and strategy and ensure you are comfortable working with someone who will make a sizable impact on your long-term career. You will work with your writer throughout the process: it is the writer who will introduce you to the process, set the strategy, write and edit the documents and work with you through the proof and long-term support of seeking new opportunities. RazorEdgeResumes does not outsource your work to other companies or countries. Therefore, you can be assured that the writer you work with is engaged in your project, career and success.
I already have a Resume. Can you edit and rewrite it?
We provide a customized service: whether your needs include updating, editing, layout and design or a complete development, we will outline the service you need to fully market yourself. By also providing us with outdated documents, we will more rapidly be able to assess your career and background in order to expedite the initial consultation.
What is your turn-around time?
Of course depending on the project, turn-around time is usually a few days contingent on your schedule to provide you with the initial proof. The hours to conduct consultations and proof sessions are very flexible, including early morning, evening and weekend hours.
How do I pay you?
I accept PayPal and they accept all major credit/debit cards, no account necessary, and checks if you have an account. Other arrangements may be made ahead of time.
How do I receive my documents?
Your resume and supporting documents will be provided to you in PDF as well as plain text files in RTF should you require them. In addition, we will maintain your file in our database forever and provide updating rates at a reduced hourly rate.
Why should I choose a professional resume writer?
While free online resume templates may seem easy, they are not effective for grabbing the attention of hiring managers. Our team of professional resume writers has extensive experience in writing successful resumes for individuals across all industries. We have the know-how and experience to build you a perfect, customized resume that aligns your skills, experience, and education with your desired career objective. Choose a professional resume writer to guarantee you a resume that stands out from the rest.
Do you offer rush and weekend services?
Rush and weekend service is available yet certain changes may apply.
What if I have additional questions or concerns?
You will have the direct phone and email of your writer and you will be able to contact them directly at any time. In addition, we have an 800 number for our corporate office where you can speak with an associate anytime. We maintain an open line of communication. Simply call 1-800-730-3244 at any time.
Do you have a database of articles and resources?
We have resources listed by topic and state with information on looking for a job, handling stress, multi-tasking, salary negotiations and seeking employment during difficult economic times. You can see our entire list click here: Employment Resources.
You can also find a regularly updated blog with the latest employment news and career advice here: RazorEdge Job Search News
Content copyright 2005-2015. RAZOREDGERESUMES.COM. All rights reserved.