About RazorEdgeResumes - Professional Resume and Cover Letter Writing Services
RazorEdgeResumes is the executive resume writing division of A Better Resume Service combining more than 25 years of experience supporting a vast list of senior executive clientele in domestic and global corporations. Combined, our writers have supported clients to generate in excess of $1 billion in employment offers.
The company, writers, expertise and success stories have been featured on Fox News, NBC News Chicago, Trading Places and Crain's Chicago Magazine. In addition, our writers have appeared as guests, contributors and speakers on numerous radio programs, newspaper articles and columns, conferences, job fairs and industry trade shows.
RazorEdgeResumes is a full service executive resume writing firm providing the highest level of value-added service, expertise, coaching, guidance and support a senior manager would expect. We are able to analyze your situation and background, define an effective strategy and develop a full range of job search, branding and marketing collateral to ensure the highest penetration and success.
Don't trust your resume with a free resume builder or template. Every resume needs to be as custom as the individual it represents. Our experienced writers have the experience and know-how to build a perfect resume based on your career objective, skills, education, and work experience.
The team at RazorEdgeResumes are all senior writers in the firm solely dedicated to director and above clients. Their experience averages more than 15 years working at the D, VP and C level with client lists comprised of top executives at Global 1000 corporations. Our writers have worked with many of these senior leaders throughout multiple job searches and have guided them from entry and middle management through senior executive roles. RazorEdgeResumes' writers effectively combine the business, strategic and corporate communications skills in order to analyze, diagnose, develop and execute an effective marketing plan for senior managers.
When it comes to a professional resume, the most important thing to sell is your potential…and we know how to do that!
As a professional service, our dedicated executive resume writers will ensure you receive the highest level of immediate service, while minimizing your time required and delivering the best documents. At RazorEdgeResumes, we not only understand what potential employers and recruiters will require when sourcing talent, we understand the constraints of accuracy, disclosure and confidentiality on executives.
Industry Experience

We have worked with executives and professionals in a multitude of industries, including:
Human Resources
Banking & Finance
Logistics
Engineering
Manufacturing
Retail Management
Marketing
Sales
Pharmaceutical
Customer Service
Communications
Public Relations
E-commerce
Education
Technology
Government
And More… "
Consult with the experts!
RazorEdge Resumes is a top Contributor for
Amazon Alexa with more than 50,000 users served!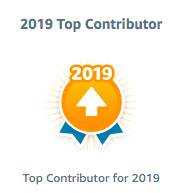 RazorEdgeResumes.com
1501 Broadway, 12 Floor
Times Square
New York, New York 10036
Simply call us toll free at 800-730-3244 (US)
or at 347-677-2473 in New York.
Get a 27 point review of your resume
by sending it to resumes@razoredgeresumes.com
We will get back to you right away.
Approved Career Experts through TimsStrategy.com
Content copyright 2005-2015. RAZOREDGERESUMES.COM. All rights reserved.